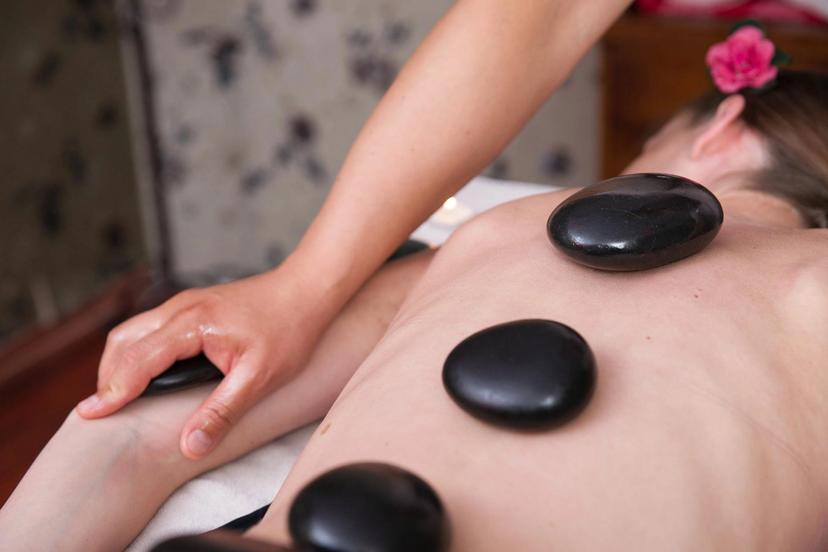 Everything you need to know about Hot Stone Physiotherapy
A hot stone is an ancient technique to relieve pain and improve flexibility, one of massage therapy technique used as soft tissue release (SRT), Deep Tissue/Myofascial Release Techniques, in Physiotherapy. It's used to help you relax and reduce tense muscles and damaged soft tissues throughout your body. The physiological benefits of alternating hot and cold to the body have long been scientifically and medically proven.
What happens during a hot stone Soft tissue release?

During a hot stone SRT, smooth, flat, heated stones are used to stretch on specific parts of your body. The stones are usually made of basalt, a type of volcanic rock that retains heat. Trained and certified therapists may hold heated stones as they provide SRT your body. Sometimes, cold stones are also used during a hot stone in acute condition to reduce inflammations. Cold stones may be used to calm any engorged blood vessels and to soothe the skin.

Here are some advantages of getting a hot stone massage:

1. Helps relieve muscle tension and pain/Improve Flexibility and ROM in affected muscle. Heat has long been used to ease muscle tension and pain. It helps increase blood flow to the affected area. It may also reduce muscle spasms and increase flexibility and range of motion. Cold therapy helps relieve inflammation. Depending on your symptoms, alternating hot and cold stones during your treatment may be helpful.

2. Reduces stress and anxiety

3. May help relieve symptoms of autoimmune diseases. Hot stone SRT may relieve painful conditions such as fibromyalgia. Fibromyalgia is a condition that causes widespread, chronic pain.
Important Reasons to Visit us for hot stone Soft tissue release