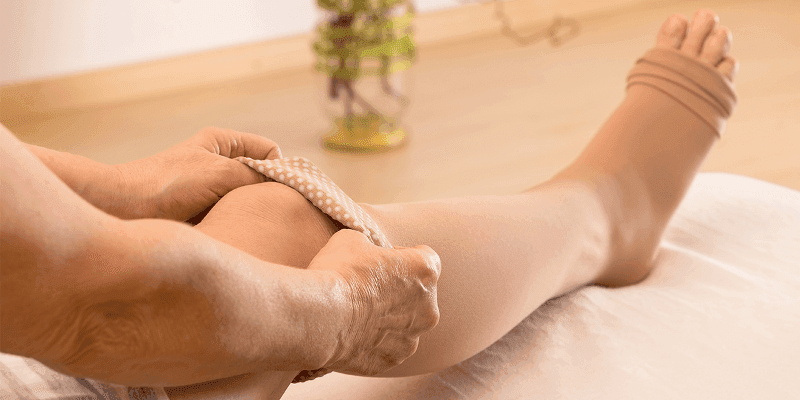 Everything you need to know about Compression Stockings
Heavy and tired legs and swollen ankles are signs of chronic venous insufficiency, which is a serious disease with real consequences. Around 15 percent of the population currently suffers from venous diseases. If you find that your shoes are getting tight during the day, this could be a visible sign for a venous weakness. Wearing compression stocking is key with the treatment of venous disorders.
Compression stockings are a specialized hosiery, designed to help prevent the occurrence of, and guard against further progression of venous disorders such as edema, phlebitis and thrombosis. Compression stockings are elastic garments worn around the leg, compressing the limb, exerting pressure against the legs, reducing the diameter of distended veins, and causing an increase in venous blood flow velocity and valve effectiveness. Compression therapy helps decrease venous pressure, prevents venous stasis and impairments of venous walls, and relieves heavy and aching legs.